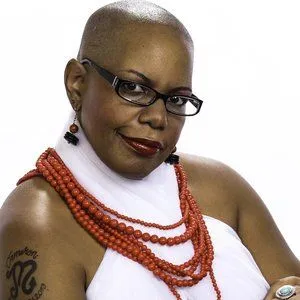 Coupling my writing and communication skills with interpersonal training, in December 1999, I graduated from the Florida State University's College of Education with a dual Master's of Science in Career Counseling and Mental Health Counseling, and an Educational Specialist degree.


My careering background also includes a Bachelor of Arts in English Creative Writing, with a focus on Special Education and Foreign Languages, also from Florida State University. While attending Florida State University, I obtained further specialization and experience via the Arts in Community Practice Certificate Program, which has supported my ability and interest in using Expressive Arts, Music, and Dance in therapeutic work with clients in both group and individual sessions. Additionally, I am a trained Imago Couples Therapist, and my most recent education and training has yielded in Certification by The Anxiety & Stress Management Institute (ASMI) as a Clinical Hypnotherapist.




For well over a decade I was a very active member of the Men Stopping Violence Board of Directors, and founder of the college student focused SPEAC Project (Supporting Violence Prevention Education Advocacy and Community Accountability).

Private Clinical Practice in Atlanta since 2004
Master's of Science in Mental Health Counseling and Career Counseling (MS)
Educational Specialist Degree (EdS)
Licensed Professional Counselor (LPC)
Certified Clinical Hypnotherapist (ChT)
Trained Imago Couples Therapist (IRI)
Certified Life Coach (CLC); International Coaching Science Research Foundation (ICSRF)
Member, International Association of Trauma Professionals (IATP)
Member, Licensed Professional Counselors Association of Georgia (LPCA)
Ordained Clergy Person
Prepare/Enrich Certified Facilitator (Premarital & Marital)

In keeping with my lifelong commitment and passion for learning, I regularly engage in consultation and supervision groups. I also regularly participate in continuing education workshops. To that end, below are specialty training areas which I have engaged in.
ERP (Exposure and Response Prevention)
IFI (Internal Family Systems)
Hypnotherapy
Couples Therapy
EFT (Emotionally Focused Therapy)
MI (Motivational Interviewing)
DBT (Dialectical Behavioral Therapy)
Insomnia and Sleeping Disorders
Hypno-Counting and Memory Reconsolidation
Mind-Body Health
Narrative Therapy
Racial Equity and Race-based Trauma
Mindful and Stress Reduction
Imago Therapy
Polyamory and Consensual Non-Monogamy
Transgender/Gender Diversity
OCD (Obsessive Compulsive Disorder) and other Anxiety Disorders
Emotional Abuse
Older Adults
Anti-racism and Cultural Humility